Lawnya Vawnya
---
The vitality of the St. John's music and arts scene is on full display in the annual Lawnya Vawnya festival. Held early in the summer, the festival features an eclectic mix of music from local and come-from-away Acts and a smorgasbord of other artistic endeavors.
Early in 2016 the organizers approached us about the possibility of a performance. For various reasons that didn't happen, but the discussion evolved into a Sunday afternoon event, Conversations with Da Slyme. The date was set for the afternoon of Sunday May 8.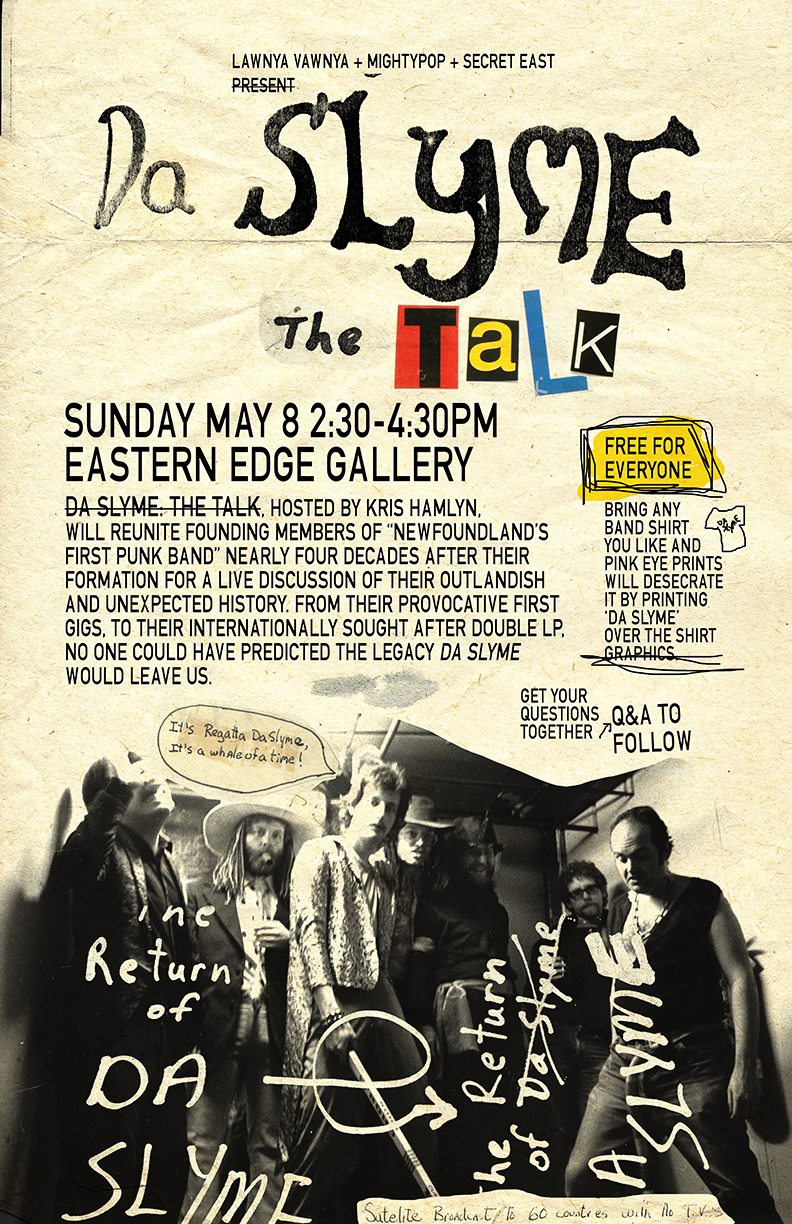 Thanks to Lawnya Vawnya
---
The news rekindled interest among local media. An interview with local CBC radio show Weekend AM ensued and there were writeups on CBC's site, among others.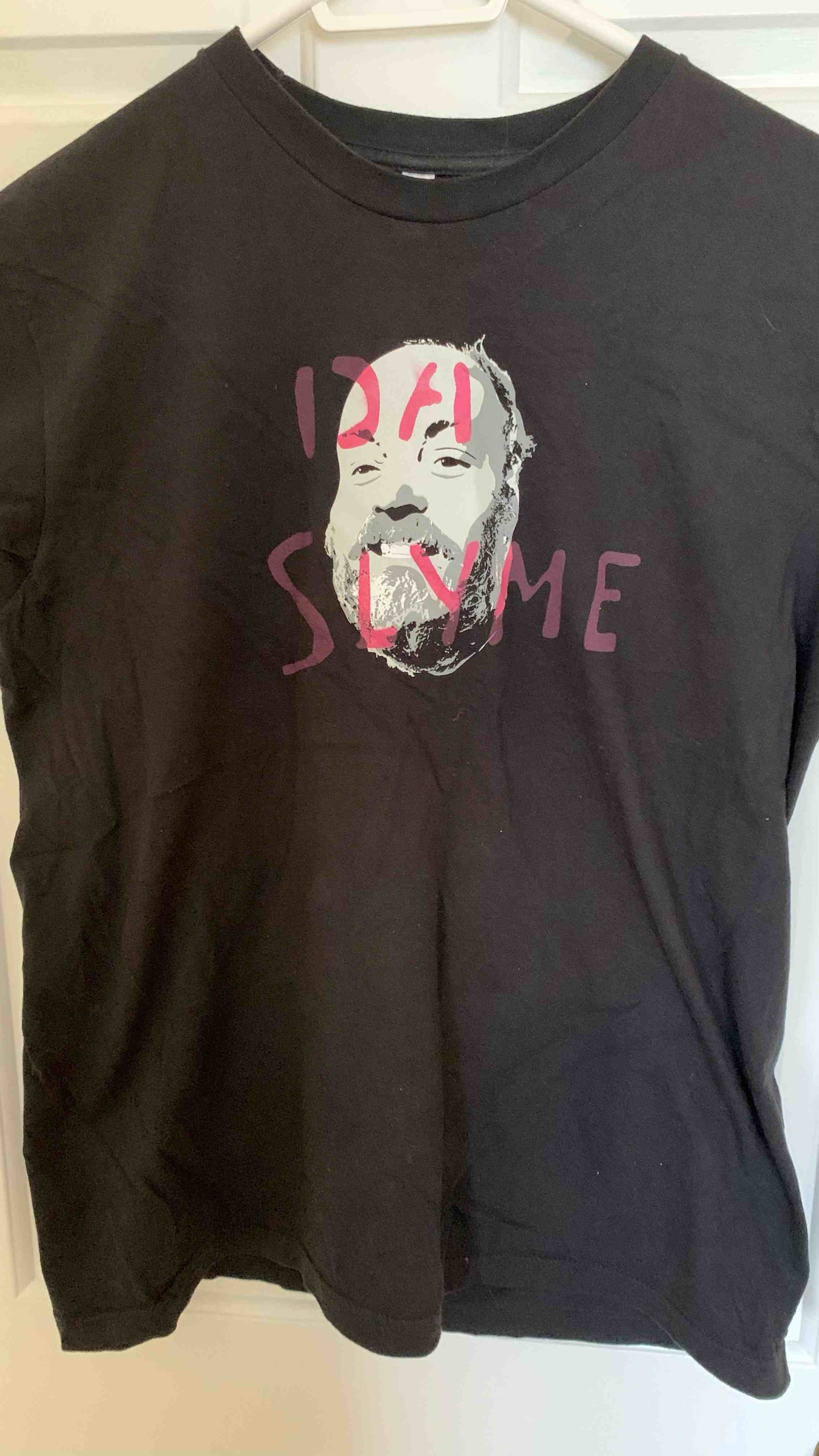 The venue, Eastern Edge Gallery, was decorated with Da Slyme themed graphics by the organizers. They had even produced stickers to hand out. The stage area was festooned with various items brought by band members. The toilet was in front of the table were we were seated, bowl loaded with ice and beer.

The MC was Kris Hamlyn, a local independent filmmaker. Kris was working on a documentary on Da Slyme, so an associate of his shot the festivities for that project. (The documentary has yet to see the light of day, but there is lots of good footage and we are still hopeful.)

The room was packed, and as with the CD launch gig there were a lot of younger people. Only this time they were young enough to be our grandchildren. The conversations were great, punctuated with occasional requests to the front row to hand a beer to us from the toilet.

In an amusing riff on the cover of our 1980 LP, people were invited to bring a t-shirt from another band. "Da Slyme" was screened over the existing art on the shirt by volunteer Jon Keefe.

Donations were accepted for the relief effort in Fort McMurray, Alberta which had recently been devastated by wildfires. A lot of Newfoundlanders live there and a lot more commute to work in the nearby Tar Sands operations.

The band contributed to the fund-raising by auctioning a copy of Da Slyme donated by a member of the band, The album was to be autographed by the band members present. There were gasps in the room as we pulled the vinyl platters from their paper sleeves and proceeded to scratch our autographs into the grooves using a beer cap. It was, of course, another joke - the real disks were reinserted when the album was presented to the winning bidder.
---