Da First Gig: TSC Movie Room, Feb 3, 1978
---
Some (more) pictures of the legendary first gig.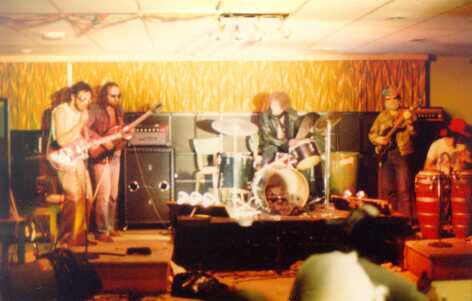 Da Slyme at the Movie Room, Thompson Student Centre, Feb 3, 1978.
Left to right are Stig Stilletto, Kirt Sic-o-via, Dead Beat, Goohaw Groon and Pig Filthy.
---
Another shot of the band, featuring a few inebriated early arrivers (they got the front tables!).
---

Snotty Slyme wailing it out. If you look carefully you can see the panty hose he had on over his jeans.
---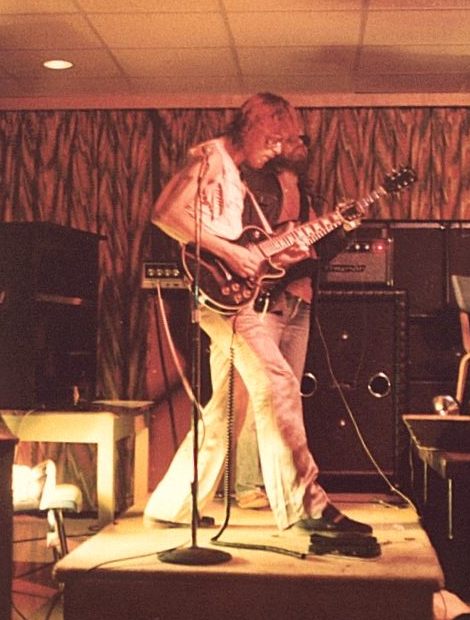 Stig and Kirt
---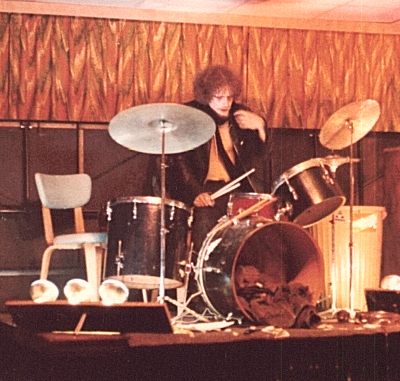 Dead Beat
---
Contents of this website are copyright © Da Slyme, 1979-2023, except where otherwise noted.