Pictures from the Middle Earth, Circa 1979
---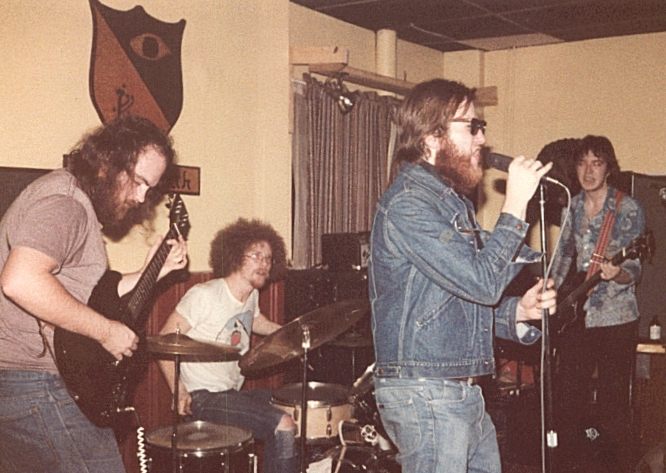 Kirt, Dead, Roscoe and Stig
---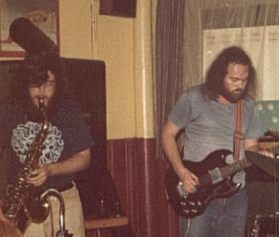 No and Kirt at the Middle Earth
---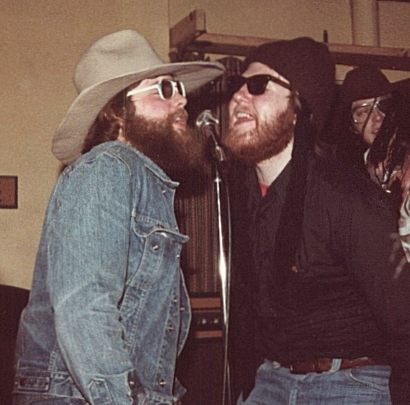 Groon and Roscoe, probably doing Tanya, What Ya Doin With that Seal?
---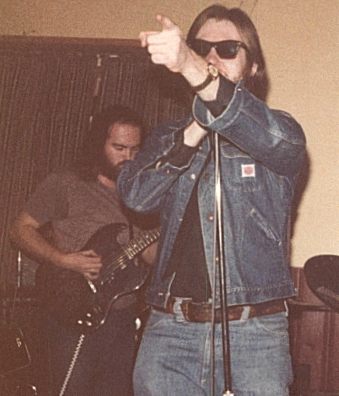 Kirt and Roscoe, doing Devil's Out
---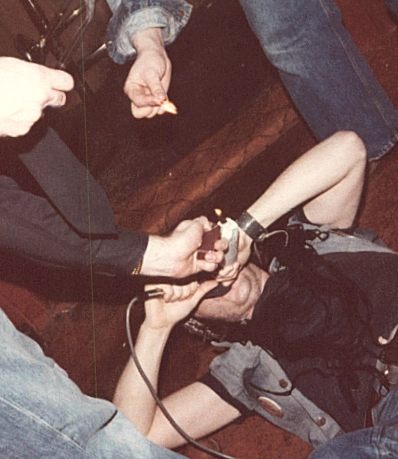 Pasquale Neutron, receiving assistance in igniting a huge spliff during Newfie Rastaman
---
More Middle Earth pictures can be found in the History Pages.
---
Contents of this website are copyright © Da Slyme, 1979-2023, except where otherwise noted.